20 Cheap online Advertising methods for small business in 2023
 Are you looking for cheap online advertising methods for your small business without breaking the bank?
Well, you're in luck! There are plenty of cheap online advertising forms available. Platforms like Facebook, Yelp, and Twitter can help get your name out without costing a fortune. And don't forget about good old-fashioned methods like partnering with local businesses, hosting events, and supporting charities and neighborhood initiatives.
Combining these strategies allows you to create a diverse marketing plan to increase brand awareness and support your community. So why wait? Start exploring these free or low-cost advertising methods for small businesses in this blog post!
Use Google My Business to optimize for local search
As a small business owner, having an online presence is essential, especially if you want to attract local customers. One of the cheapest ways to advertise is to optimize your local search using Google My Business. This free tool allows you to manage your business's online presence across Google, including Search and Maps. By creating an SEO-optimized Google My Business profile, you can increase your visibility, attract new customers, and use it as an excellent resource for online advertising.
Having a Google My Business profile means that your business will show up when people search for businesses like yours in their local area. You can add important information like your business hours, contact details, website link, and photos of your products or services. Providing all this information makes it easier for potential customers to find and connect with your business.
One of the most weighty advantages of having a Google My Business profile is that it's a free form of advertising. Google my business is one of the best apps to advertise your business for free. You can post updates about your business, including special offers and promotions, and customers can leave reviews, which can help attract even more customers.
Search engine optimization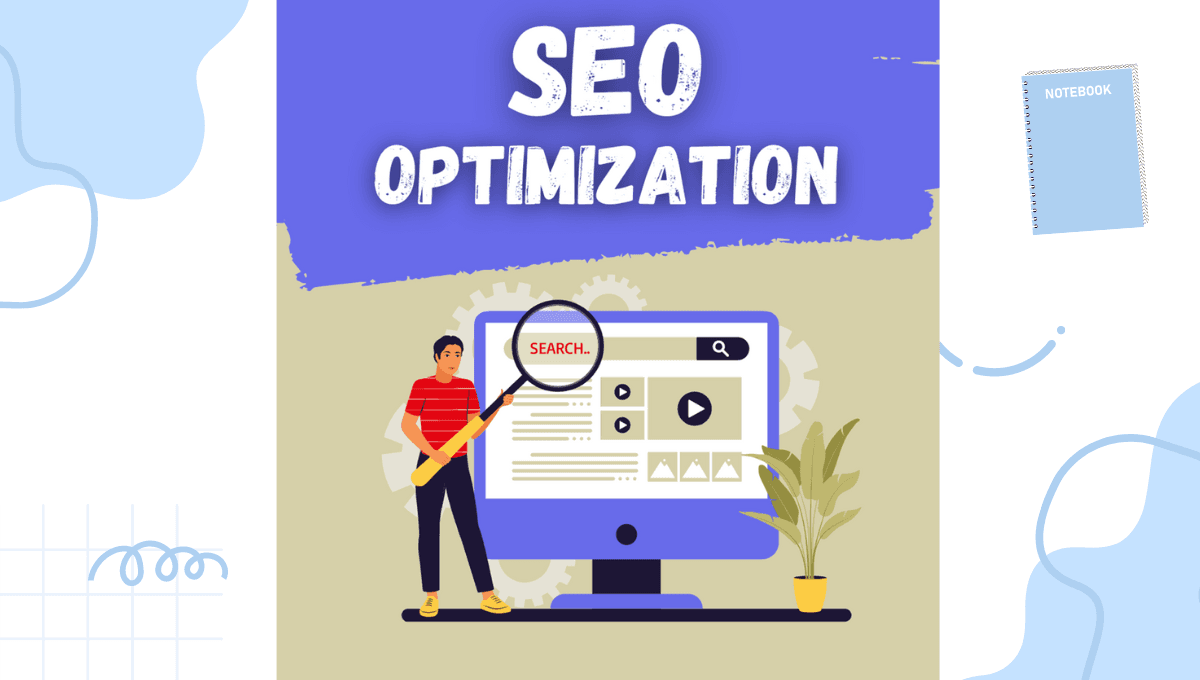 SEO can be a game-changer for small businesses that may not have the resources for expensive advertising campaigns. With SEO, you can attract organic traffic to your website, which means that people who are already interested in your products or services are more likely to find you. And the best  is that you can leverage SEO to advertise your small business for free! Regularly publishing high-quality, SEO-optimized content on your website and social media channels can improve your search engine rankings and attract more traffic. This helps you save money on advertising and establishes your business as a trusted authority in your industry, which can lead to even more loyal customers in the long run.
Create business blog
By regularly publishing high-quality and relevant content on your blog, you can attract and engage your target audience, establish your authority and expertise in your industry, and drive traffic to your website. Additionally, your blog provides an excellent platform to showcase your products or services no matter you own an author website or an online business owner, share customer success stories, and promote special offers or deals. With the right mix of SEO optimization and social media promotion, your business blog can help you reach a wider audience, increase brand awareness, and drive more sales and revenue. Creating and maintaining a business blog is a cost-effective and sustainable way to advertise your business online.
Run Google Ads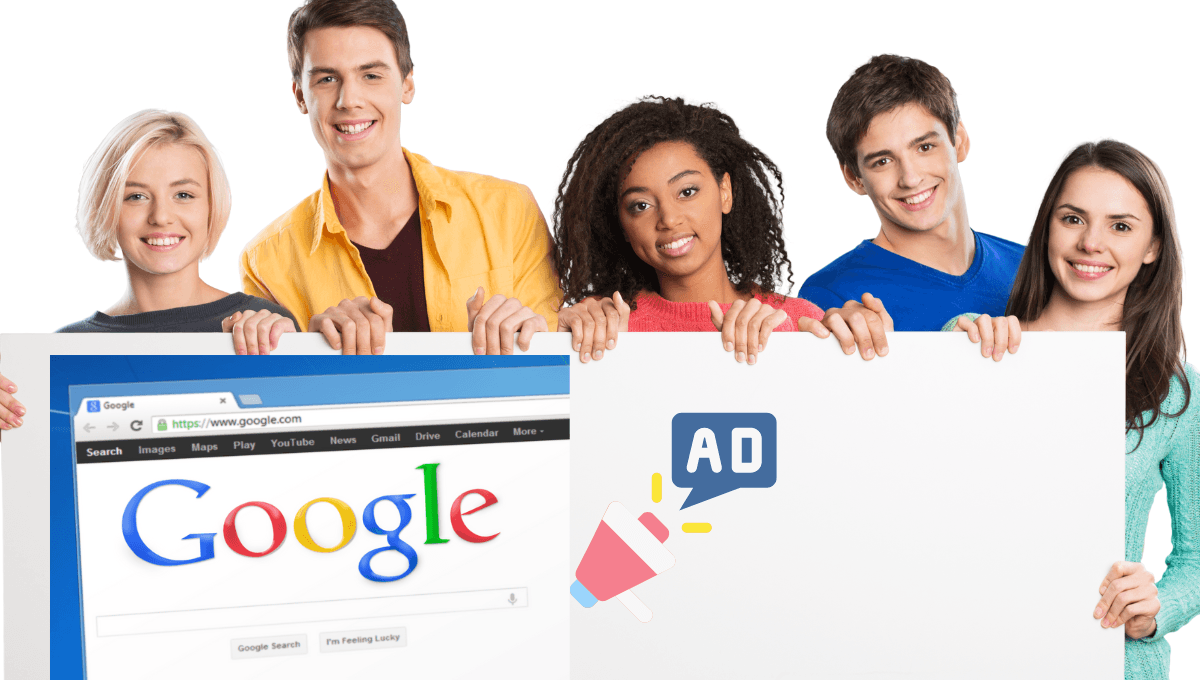 Google Ads is a great resource for small business owners looking for cheap ad platforms. With Google Ads, you can create ads that will appear on Google Search, YouTube, and other websites, and it's a great choice for setting up the best low-budget marketing campaigns to promote your business.
Google Ads works on a pay-per-click basis, meaning you only pay when someone clicks on your ad. This makes it a cost-effective way to advertise your business. Plus, you can set a budget that works for you, so you never have to worry about overspending.
With Google Ads, you can target specific keywords and locations to ensure that the right people see your ads. You can even create different ads for different audiences to customize your message to meet their needs.
Use Google Posts to advertise your business
It's a great resource for small business advertisements that won't cost you a dime. With Google Posts, you can create short, catchy posts about your business and share them with potential customers on Google Search and Maps. It's an easy way to increase your online visibility and attract more customers.
Think of Google Posts as a social media post for your business. You can share information about your products or services, announce special offers, and add photos or videos. It's a great way to keep your customers updated on what's happening with your business. And the best part is, it's completely free!
How to promote online businesses with online Directories
Online directories are a popular platform for consumers to search and assess businesses that cater to their needs. These websites typically have high traffic and strong domain authority and can help your profile page or business name appear on the first page of Google's search results. Creating online listings is a quick process that can strengthen your online presence and help promote your business to potential customers in the vicinity who have a high level of purchase intent.
9 Free Advertising sites
Creating listings on major directories also enables visibility on smaller ones; here are major directories to start with
Google: Google  provides a free listing for businesses called Google My Business. By creating a listing, you can show up on Google Maps and local search results, increasing your visibility and helping potential customers find you.
How to advertise on Yelp for free: Yelp is one of the cheap advertising methods and a famous business platform where users can leave reviews about local businesses. Yelp offers a free business account that allows you to upload photos, add detailed business descriptions, and respond to customer reviews. Yelp let's you advertise without advertising fees which's why its one of best method for free advertisement.
Facebook: Facebook has a business directory called Facebook Business Pages. Creating a page lets you provide your business information, share updates, and engage with your customers.
Niche directories like TripAdvisor, Angie's List, etc.: Specific directories may cater to your niche, depending on your industry. For example, TripAdvisor is a directory for the travel industry, while Angie's List is for home services. Listing your business on these directories can help you reach potential customers interested in your industry.
The Better Business Bureau (BBB) is a non-profit entity that assists consumers in discovering reputable businesses. By having your business listed on the BBB, you can enhance your credibility and reliability in the eyes of potential customers.
Glassdoor: Glassdoor is a platform where employees can leave reviews about their employers. Creating a listing on Glassdoor can help attract talented employees by showcasing your company culture and work environment.
Foursquare: Although Foursquare is no longer a social platform, its data is still widely used by other platforms, including Apple Maps and Uber. Creating a listing on Foursquare can help increase your visibility on these platforms.
Yellow/White Pages: The Yellow and White Pages are phone directories that have moved online. Listing your business on these directories can help increase your visibility to potential customers searching for businesses in your industry or location.
Bing: Bing is another search engine that offers a free business listing called Bing Places for Business. Creating a listing can increase your visibility on Bing search results and maps.
Promote your business on social media
if you are more interested in knowing how to advertise without a website then social media platforms like Facebook, Instagram, LinkedIn can be a great help. Check out details
Facebook
Did you know that Facebook, with its whopping 2.91 billion active users, is the most popular social media platform globally? That's a massive audience you can get access to! Here's the best part – more than one-third of these users plan to purchase directly through the platform this year. Despite Facebook advertising becoming more expensive, you can still advertise your business using Facebook's free marketing tools. Check out Facebook Business Pages, Facebook Groups, Facebook Marketplace, Facebook Messenger, and Facebook Shops to boost your brand's visibility and connect with potential customers. Geo-targeted Facebook ads can help businesses advertise to a specific location or region. First, identify your target audience, set up your campaign, and create your ad. Then, select targeting options such as age, gender, interests, behaviors, and specific locations.
YouTube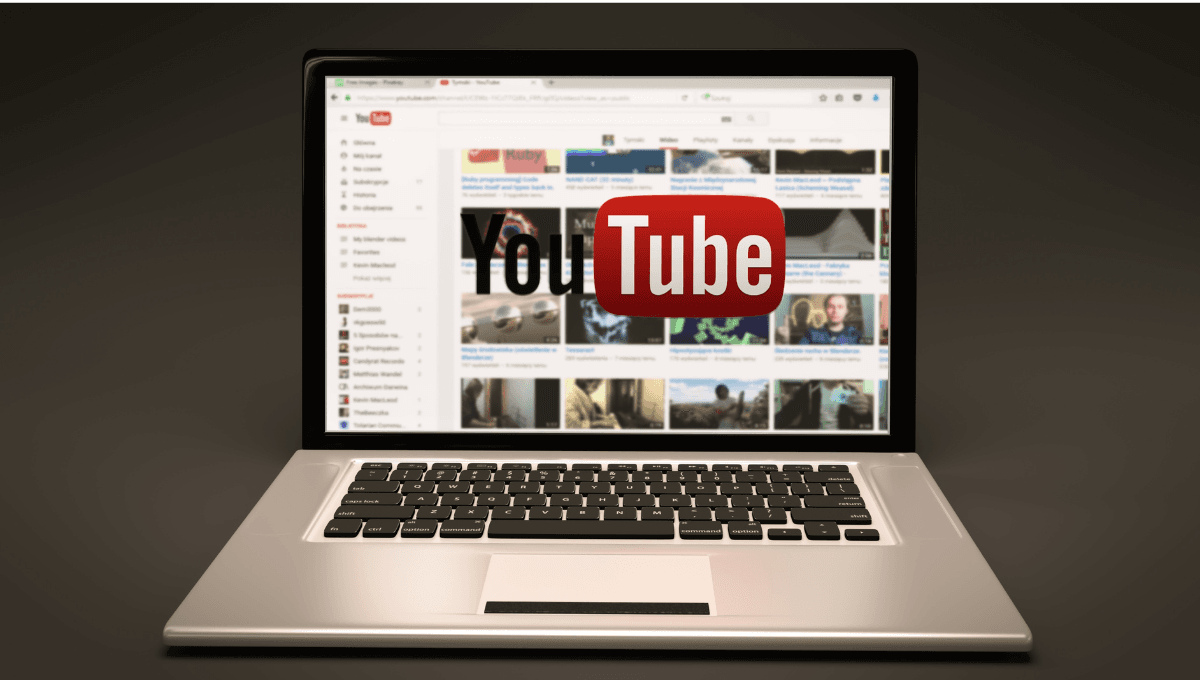 YouTube is one of the apps to promote business for free f? It's a great way to showcase your business and connect with potential customers or clients.  Create a quick overview video of your business and upload it to YouTube. You can share it on your website, social media, or email. But wait, there's more! You can also post educational videos, tutorials, or how-tos on your YouTube channel to get discovered by people who are looking for what your business offers. And the best part? Making videos doesn't have to be expensive. Check out our post on DIY at-home videos for some affordable options. You can even add videos to your blog posts to enhance their SEO quality.
TikTok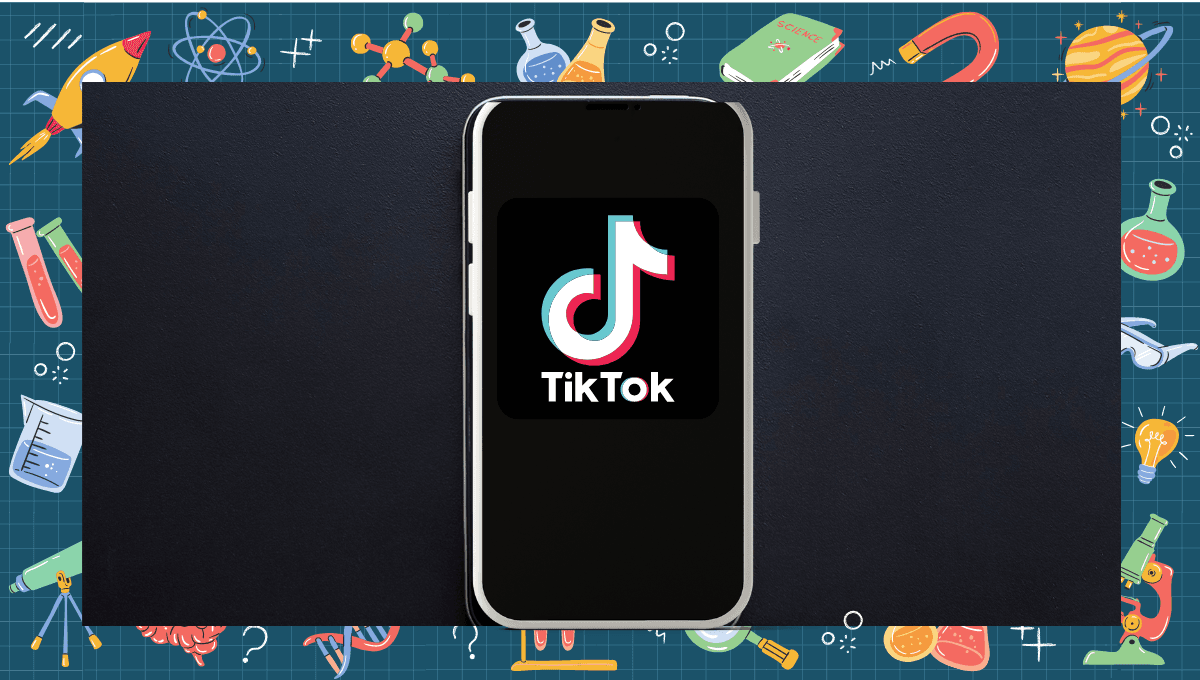 TikTok can help you reach more people if you have a small business. To start, make a business account and think about who your audience is. Then, create fun videos with popular hashtags, music, filters, and effects that show off your products or services. You can even work with famous TikTokers or reply to comments to make a community around your brand. Finally, try running ads to get even more views. Just remember to make authentic and creative content that people will enjoy!
Reddit
Have you heard of Reddit? It's one of the most popular sites, and people often call it the "face of the internet." The cool thing is that it's forum-based, perfect for free advertising! All you have to do is find subreddits that relate to your business and start interacting with them. Add a subtle link to your website relevant to the discussion if you can. But be careful; don't spam links, or you'll get downvoted to oblivion. Instead, become a part of the community and share your website in a natural way.
Quora
Some folks say that the answers on Quora aren't as good as they used to be. But truth be told, it's still a top-notch site. And if you can give some solid answers to common questions about your industry, you could get some mighty fine exposure.
Shoot, if you ask Google a question, chances are high that Quora's one of the first sites that pop up.
Now, you can't go around pluggin' your website in every dang answer you give (but you can throw in your company name if it makes sense). However, you can add a link to your website on your profile.
Generate website traffic with Pinterest
If your business is all about visuals, or you can find a way to make it more visual, then Pinterest could be a real blessing. Even if your business ain't exactly a wildflower field or a rainbow party every day (and let's be honest, whose is?), there are plenty of visual tales to spin.
Think about life around the office, conferences, or even a sneak peek inside your data center. Things that might seem ordinary to you can fascinate folks outside your company.
The good news is that Pinterest keeps getting more and more popular. It's got over 445 million users every month now! So if you jump on the bandwagon early, you could thrive on the platform as it grows.
Create an Instagram
Now listen up, Instagram is the king (or queen?) of all the visual social media platforms. With a whopping half a billion users daily, it's a mighty fine place to get free advertising and marketing for your business.
But let me tell you; it's a visual platform through and through. So if you want to profit from Instagram, you must come up with some downright compelling images every day.
That's why many businesses hire a pro to run the platform. They need someone who can snap photos and make original ones with fancy tools like Photoshop.
But the truth is, you really need a smartphone, and you're good to go!
Interact with industry experts on Twitter
when it comes to social media, many companies like to start with Twitter. It's really easy to use; you don't have a picture for every dang Tweet (though you should throw in some images whenever you can), and with a potential audience of over 192 million, it's a darn good spot for marketing.
But keep in mind that Tweets are supposed to be short and sweet. And most importantly, don't forget to use hashtags!
Many businesses use Twitter to announce when they've got a new product or when they release new content on their website. But don't stop there; you have to go beyond just that. Folks aren't going to follow a business just for content updates; you have to give them a reason to stick around.
Build your network on LinkedIn
LinkedIn is a social media platform for business recruitment, but that doesn't mean you can't use it for free business promotion. It's a good platform to connect with other businesses for partnership deals or to ask for a little shoutout on their website.
But remember, most folks on LinkedIn are there for business stuff, so you might not find a lot of youngness.
If you really want to take your LinkedIn game to the next level, you must start writing some blog posts on the platform. It's a good way to create content that shows off your business to interested folks.
Encourage UGC
User Generated Content (UGC) is another great way to get your business promoted for free. It works by showing off your brand through real folks who love what you're doing. People trust others more than businesses, so UGC can boost your credibility and reach. Just ask for permission and give credit where credit is due!
Email marketing campaigns
Email newsletters are an effective way for businesses to communicate with their customers and promote their products or services. It's one of my favorite ways I refer to businesses looking for solutions, like how to market your small business with no budget. By sending regular newsletters, businesses can keep their audience updated on new products or services, upcoming events, and industry news. Email newsletters can also help build brand awareness and loyalty and drive traffic to the business's website or social media pages. Email marketing services like MailChimp allow businesses to easily create and send professional-looking newsletters with customizable templates and analytics to track their effectiveness.